You can make your character for FREE by clicking the "Play" button above!

If you're playing this outside Nexus, i.e. through Mudlet, keep in mind we are now on port 3000.
Legacy mode effectively means we will be fully volunteer-run with a focus on content rather than profit. Unlike other IRE titles, Starmourn is entirely free-to-play, with absolutely no option for pay-to-win or even pay-for-perks.

For anyone coming to us from one of our IRE sibling MUDs, please note that Starmourn does not fall within the Elite Membership, meaning that retirement credits and other membership perks will not be available here. Instead, we offer a terrific daily credits program, encouraging active participation in game systems and rewarding long-time active players with cap-raising streaks - come try it out!
Starmourn was originally developed by Iron Realms Entertainment, the world's leading developer and publisher of MUDs.
The game is now developed by a passionate team of volunteer coders and storytellers who are working hard to continue releasing new content, bolstering player RP, and generally making Starmourn a super fun place to be.
Nope! The game is completely free to play and there are no purchases available in-game or really any reason to spend real life money on your character. Pay-to-win doesn't exist in the Starmourn Sector.
Instead, players earn Marks and Credits through in-game activities and all promo items, artifacts, etc. are purchasable through these means.
The intended vibe is "Epic space opera with inspiration taken from sources ranging from Mass Effect to Dune to Star Wars and much, much more."
The Starmourn Sector is a section of the Milky Way galaxy, far removed from Earth's solar system and unrelated to anything known to our world. It has a large variety of sentient and non-sentient alien life in it, across many star systems, with a wide web of politics, economies, and development to explore.
Starmourn is set well into the future and is certainly on its own timeline unrelated from our known universe. In Starmourn we use the calendar that the remaining humans use - B.E. for 'Before Earth' and A.E. for 'After Earth'. Check TIME in-game to see all the info, but right now the sector is in 972 A.E.
We currently have 12 player races available to choose from: Amaians, Decheerans, Elgans, Jin, Krona, Humans, Nath-el, Nusriza, Ry'nari, Shen, Tukkav, and W'hoorn. Check them all out under PLAYER RACES in WORLD on the upper nav bar.
Sneak peak - You can expect an additional two before the end of Winterflame (2023).
You not only can, but you are encouraged to dive in to all the fun of space travel and starships in Starmourn!
Starships are readily accessible and easily obtainable by players very early on in their characters' lives. They serve not only a functional purpose of engaging in space combat, incursions, and mining, but also as space mansions you can customize the layout, description, furnishing, and sometimes even function of.
Strictly in 2d for this MUD. In addition to the 3d text mapping accessibility concerns for our VI players, we think that representing 3d space in text is not as appealing or amenable to mapping in a MUD client as 2d is. While it may be less realistic, fun comes first.
Someday we may look into making a multi-pilot starship, but for now - Nope! You can, of course, bring other players with you, and there are a lot of fun roleplaying opportunities there. Many spacers have also discovered the benefit of teaming up as a fleet to take on Cosmpiercers, difficult incursions, passenger missions, or even pirates.
Starmourn boasts five classes with unique abilities to combat each other. PvP tends to take longer than other IRE titles as two players typically can't damage each other out - You have to take advantage of afflictions and wetwiring manipulation to really tilt the odds in your favor.
In addition to standard PvP, Starmourn players can participate in starship combat, competing for Cosmpiercers, stealing cargo, and even sparring off as Pirates vs Wardens.
Check out a more in-depth breakdown of PvP opportunities in in Things to Do!
With over 40 unique areas mapped in the Starmourn sector, there's loads to explore in the PvE scene. Hunt your way through each of the zones, wade through the open wilderness locations, tackle monstrous Xenobeasts, and don't forget to grab your bounties along the way!

For end-game players looking for a real challenge, Vihana Facilities represent a unique challenge with elements of PvP, PvE, and hacking that takes a group of 1-5 players through a multi-level dungeon in search of prizes and fame!

Check out a more in-depth breakdown of PvE opportunities in in Things to Do!
Starmourn is proud to offer a wide variety of roleplay opportunities, both free form and supported by key systems in-game.

Climb the rankings until you're the most beloved band in the sector with fame and fortune aplenty, gather a crew of like-minded spacers into a dynasty- the family you always dreamed of, then build out a spanning, multi-level habitation or fly your starship-mansion into the stars - The choice is yours! 
Have a roleplay dream that needs admin support? File an RP request to coordinate directly with admin on the details and the prep work to make that dream a reality!
Check out a more in-depth breakdown of RP opportunities in in Things to Do!
Not telling! All we've told you so far is that the Der'em arrived, pursued by the Free Fleet, and offered Earth a way to escape their mutual imminent destruction. Earth is gone. What happened to it? You'll have to wait to find out!
Yes! Our admin team is entirely volunteer and we'd love to hear from anyone who loves Starmourn enough to invest their time back into it.
Volunteers come in a few forms now:
Starmakers (Volunteer Producers) - These are admin characters who oversee the creative and development side of the game from Legacy Mode.
Volunteer Coders - These are admin characters who have the ability to dive into the meat of things, coding systems in the back end and managing coder bugs.
Volunteer Storytellers - These are admin characters who have the ability to prog and are responsible for coordinating events, interacting with the players, crushing front end bugs, and assisting with customization requests.
Worldbuilders - These are player characters who have the ability to take on Builder Bounties for credit payments. Bounties include a variety of helpful writing tasks including NPC descriptions, time messaging, area descriptions, and more!
If you're interested in joining the volunteer team you can either wait for an open recruitment period or message a Starmaker in-game for more details.
You sure can! Our official Discord is open for everyone to join and is a great place to get to know other players and ask questions about the game.
Click here to dive in or check out the link under COMMUNITY.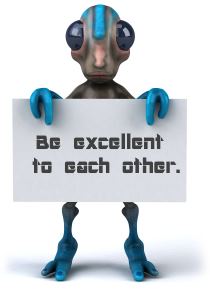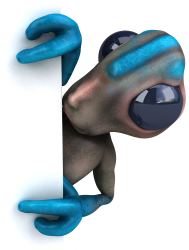 Think we're pretty cool? Tell your friends!