When can I play Starmourn?
The first playable release will be in 2018!
Iron Realms Entertainment, the world's leading developer and publisher of MUDs.
Is Starmourn a commercial MUD?
Yes it is. Operating commercially allows us to have dedicated, full-time staff on each of our games. We live and breathe MUDs!
What style of universe is Starmourn?
Epic space opera with inspiration taken from sources ranging from Mass Effect to Dune to Star Wars and much, much more.
Can I pilot a ship in Starmourn?
Yes you can, and not just you either, snowflake! Ships are going to be accessible and easily obtainable by players very early on in their characters' lives.
Can I blow up other starships in Starmourn?
You've just single-handedly disproved the idea that there are no dumb questions. Of course you can blow up other ships. If the highest purpose of an apple is to be eaten, and the highest purpose of a MUD is to be awesome, then surely you understand that the highest purpose of a starship is to make other starships all explode-y.
What if I feel bad for the other starships and don't want to turn them into space confetti?
First, we applaud your pacifism and compassion, and look forward to blowing you up many times while you dither around mired in internal moral dilemmas. Second, no, you don't HAVE to blow up other starships. It seems like it'd be a shame not to but if you insist, you could just use yours for transport of people (such as your fine self) or goods.
Can starships travel faster than light?
No, that's impossible. In fact, your starship can't even get close to the speed of light. Virtually all civilizations that develop interstellar travel try it, and it always ends the same: with them discovering that the energy required to shield a ship going any large fraction of the speed of light from the loose atoms found here and there in space - any one of which would rip a hole right through the toughest physical materials we know of - is so large as to be impossible on a practical level.
Does that mean it'll take real-life years to cross the vast distances between star systems?
No! That'd be one boring MUD. Beyond that though, ships in Starmourn are powered by what are called 'skipdrives'. Essentially, it's possible to open short-distance wormholes fairly cheaply, though the cost of opening them rises exponentially the further apart they are and the larger they are. So, what starships do is use a combination of 'linear drives' that push them through analog space the way you'd expect, along with skipdrives that open a very fast series of wormholes a short distance in front of the ship, dramatically cutting down the time it takes for the ship to get from point A in analog space to point B in analog space. They're called skipdrives because the effect is somewhat akin to skipping a stone across a lake.
Will ships require multiple players to pilot?
Nope. You can, of course, bring other players with you, but there will be no combat advantage to having multiple players on a ship. Of course, there will be combat advantages to having multiple people piloting multiple ships in a group....
Will flying around in starships be in 3d or 2d?
Strictly in 2d. We think that representing 3d space in text is not as appealing or amenable to mapping in a MUD client as 2d is, and while it's less realistic, fun comes first.
How many player races are there?
There will be at least 11 player races at launch.
Can I volunteer to help out?
Yes, but not quite yet. Soon though! Keep an eye on the newsletters to find out when.
In what time period does Starmourn take place?
In 21st century terms, it's approximately A.D. 3195 when Starmourn launches. However, in Starmourn we use the calendar that the remaining humans use. A.D. 3195 is equivalent to A.E. (After Earth) 921.
In other words, the broadcast at the beginning of the launch video we made took place 921 years ago.
Not telling! All we've told you so far is that the Der'em arrived, pursued by the Free Fleet, and offered Earth a way to escape their mutual imminent destruction. Earth is gone. What happened to it? You'll have to wait to find out!
What is Starmourn Sector exactly?
It's a section of the Milky Way galaxy, far removed from Earth's solar system. Starmourn Sector has a large variety of sentient and non-sentient alien life in it, across many star systems.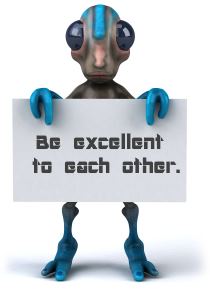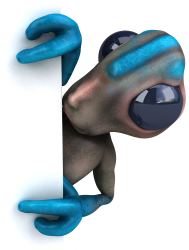 Ready to sign up for the newsletter?
Get concept art, news before anyone else, and access to beta signups when it's time!