A Scoundrel is one of Starmourn's classes, and has its roots in beloved sci-fi characters like Han Solo or Cpt. Mal Reynolds (Firefly).
In Starmourn, Scoundrels fight dirty, and are prepared to win at all costs. With a a sardonic outlook on life and the ability to make use of their surroundings to maximum effect, a Scoundrel definitely shoots first!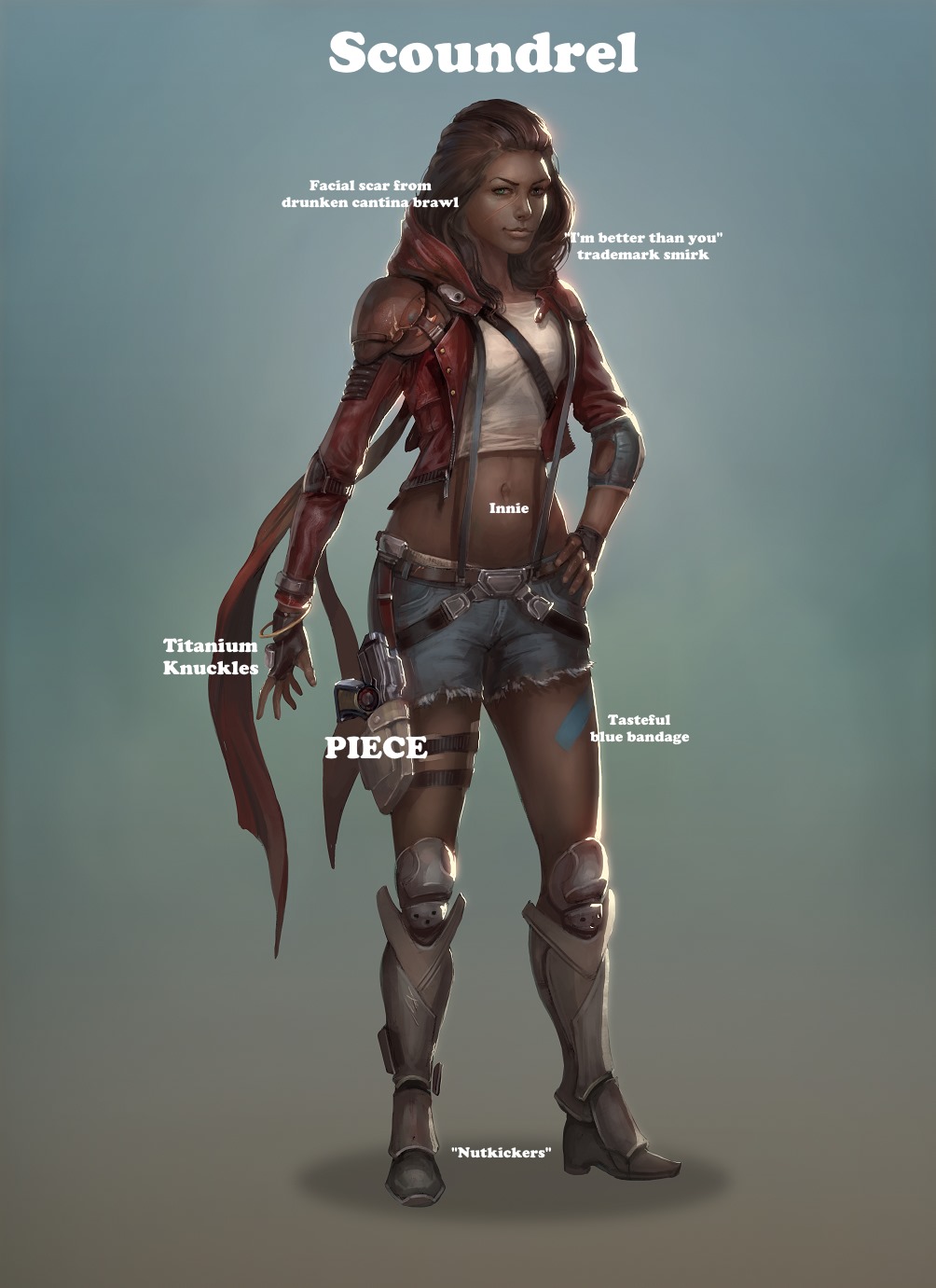 This class, as with other classes, has three class skills, each with many abilities in it. Scoundrels have:
Gunslinging: It's this skill that Scoundrels are probably most known for. With their trusty and iconic multi-ammo PIECE** (Prion Industries Electroswitching Compact Eradicator) by their sides, the Scoundrel is a force to be reckoned with, making near-impossible shots, switching ammo types, and using reload combos.
Guile: This is where the some of the Scoundrel's dirty-fighting comes into play. In Guile, a Scoundrel might fire off a blast from a jetpack to send up a blinding wave of dust and grit, she might smash you in the face with titanium knuckles, she might dive from cover to cover, and can even plant bugs to keep an eye on what's going on in other parts of the game.
Improvisation: In this skill, Scoundrels construct and use various types of IEDs (Improvised Explosive Devices) to cause maximum chaos and damage. They can then do various things with them, such as throw them into an adjacent room, attach tripwires to them, attach them to walls or props using magnets, and so on.
** While Prion Industries invented the PIECE, they've been out of business for decades. The name, however, has stuck.
Ready to sign up for the newsletter?
Get concept art, news before anyone else, and access to beta signups when it's time!